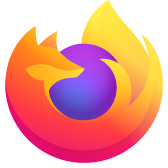 Javascript Enabled But Not Working!
Facebook says: JavaScript is disabled on your browser Please enable JavaScript or upgrade to a JavaScript-capable browser to use Facebook.
But Javascript is enabled in Options>Content [X]Enable Javascript
( Screenshot ) ( Video -Sorry for Audio, didn't know it recorded it)
Facebook says: JavaScript is disabled on your browser Please enable JavaScript or upgrade to a JavaScript-capable browser to use Facebook. But Javascript is enabled in Options>Content [X]Enable Javascript ( [http://d.pr/wMk Screenshot] ) ( [http://youtu.be/f7ws-QnrsJM Video] -Sorry for Audio, didn't know it recorded it)
All Replies (3)
In the video you're refreshing the page that has noscript=1 in the URL so it's always going to give you the warning. Make sure javascript is enabled, then type facebook.com in the URL.
Clear the cache and the cookies from sites that cause problems.
"Clear the Cache":
Tools > Options > Advanced > Network > Offline Storage (Cache): "Clear Now"
"Remove Cookies" from sites causing problems:
Tools > Options > Privacy > Cookies: "Show Cookies"
Start Firefox in Diagnose Firefox issues using Troubleshoot Mode to check if one of the extensions or if hardware acceleration is causing the problem (switch to the DEFAULT theme: Firefox (Tools) > Add-ons > Appearance/Themes).
Don't make any changes on the Safe mode start window.
my internet banking says that JavaScript is not enabled but_it_is; they suggest I update firefox, but i already have firefox11.0