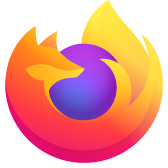 Grey html code in inspector exists even i removed it from original html files
Hi, I have this problem that is driving me crazy, I know it is not an issue with firefox but I really appreciate any help.
The problem is that there is a grey html code in inspector when rendering the html page, the grey code is not exist in my original file but that grey code I had already deleted it after using it a while, but it is still appears as grey code in inspector and this made me some issues in jquery.
So how can i get rid of it ?
Thanks
Hi, I have this problem that is driving me crazy, I know it is not an issue with firefox but I really appreciate any help. The problem is that there is a grey html code in inspector when rendering the html page, the grey code is not exist in my original file but that grey code I had already deleted it after using it a while, but it is still appears as grey code in inspector and this made me some issues in jquery. So how can i get rid of it ? Thanks
All Replies (1)
Chosen Solution
Solved, I found out where the grey code is and removed it