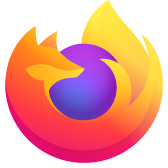 RBC online Banking, Signs Out When selecting 'Activity' for my account
When trying to access my 'Activity' page on my Royal Bank account, Firefox signs me out. I have tried clearing, cache, cookies etc with no luck. I have also tried using my Surface Pro & Firefox & it does the same thing. Have also tried using Microsoft EDGE on both computers & the account information under 'Activity' is displayed correctly. Turned off all plugins with the same result. Had to leave JavaScript running as site uses it.
Also contacted RBC & they checked with there tech dept & no one else has reported any problems like this.
Any suggestions as to what to try next?
When trying to access my 'Activity' page on my Royal Bank account, Firefox signs me out. I have tried clearing, cache, cookies etc with no luck. I have also tried using my Surface Pro & Firefox & it does the same thing. Have also tried using Microsoft EDGE on both computers & the account information under 'Activity' is displayed correctly. Turned off all plugins with the same result. Had to leave JavaScript running as site uses it. Also contacted RBC & they checked with there tech dept & no one else has reported any problems like this. Any suggestions as to what to try next?
Chosen solution
Finally! My RBC online banking is working fine again with Firefox. Alert messages can be retrieved without the unexpected logout. A definite improvement!
Read this answer in context
👍 1
All Replies (20)
This issue can be caused by corrupted cookies or cookies that are blocked.
check the permissions for the domain in the currently selected tab in "Tools -> Page Info -> Permissions"
If you use extensions ("3-bar" menu button or Tools -> Add-ons -> Extensions) that can block content (Adblock Plus, NoScript, Disconnect, Ghostery, Privacy Badger, uBlock Origin) always make sure such extensions do not block content.
make sure your extensions and filters are updated to the latest version
Firefox shows the shield icon at the left end of the location/address bar in case Content Blocking is blocking content.
click the shield icon for more details and possibly disable the protection
You can check the Web Console about what content is blocked
"3-bar" menu button or Tools -> Web Developer
---
You can try these steps in case of issues with web pages:
You can reload web page(s) and bypass the cache to refresh possibly outdated or corrupted files.
hold down the Shift key and left-click the Reload button
press "Ctrl + F5" or press "Ctrl + Shift + R" (Windows,Linux)
press "Command + Shift + R" (Mac)
Clear the Cache and remove the Cookies from websites that cause problems via the "3-bar" Firefox menu button (Options/Preferences).
"Remove the Cookies" from websites that cause problems:
Options/Preferences -> Privacy & Security
Cookies and Site Data -> Manage Data
"Clear the Cache":
Options/Preferences -> Privacy & Security
Cookies and Site Data -> Clear Data -> Cached Web Content: Clear
Start Firefox in Safe Mode to check if one of the extensions ("3-bar" menu button or Tools -> Add-ons -> Extensions) or if hardware acceleration is causing the problem.
switch to the DEFAULT theme: "3-bar" menu button or Tools -> Add-ons -> Themes
do NOT click the "Refresh Firefox" button on the Safe Mode start window
Thanks Cor-el for your response. I tried all the options that you provided, but still have the same issue. I believe my problem started, a week ago after 1 of the Firefox updates, but not sure which one it was. Maybe things will change after the next update :-0.
Hello
This happened to me a few times with other bank providers. I solved it by removing all cookies related to that provider. Good luck.
Tried it from previous post. Tried again still no luck. :-(
Just wondering does this happen with other Browsers? Also did you disable any adblockers on the firefox to insure those aren't causing the logouts.
No, Microsoft Edge works on both my computers. I have also tried the disable of adblockers & all Addons.
Now the only problem here is unless there is another Royal Bank customer that would test this with firefox then there could be a way to see if they problem affects them as well. So is there a screen you can do minus any personnel info so others can see what it is doing?
One moment, what bank is RBC and in what country? I had same problem with RBS in the UK. Not sure if it is same bank in a different country?
2 suggestions: 1) try blocking cookies altogether for RBC. So next time you log on your credentials wont be remembered but as such this activity feature won't check any cookie and it may not log you out. 2) Is this activity thing really that important to you? Honestly if some other important features like making a payment were causing the disconnection then I would be concerned but me, I never check activity logs! If it is not important, then I would rather not check the Activity and job done, hey presto. I know.... its a compromise but not a bad one.
I'll give your suggestion a try regarding blocking cookies for RBC. The activity isn't important that it stops me from online Banking, just warning messages of account activity can't be cleared by using Firefox anymore, so as I said I'll have to use EDGE (not a fan). Royal Bank is Canadian. Thanks for your input.
OK, tried the blocking of cookies, still no luck. I guess I'll live with the issue & use EDGE to clear Activity logs when required, will stick with Firefox for the time being unless something else comes along that breaks the ease of use for me.
Thanks.
Yeah I suppose it's the Canadian branch of RBS (Royal Bank of Scotland), one of the main banks in the UK. As in Canada there no royals!
I too prefer Firefox to other browsers. My current problem is worse than yours I have to say: FF would not open. I have a ticket but moderators keep sending me templated replies which I have tried from official help before creating the ticket in the first place. I usually open a ticket when nothing else worked!
Oh yes, FF can be a pain at times.
Also the cookies fix try it like this, if you havent already> Remove all cookies from RBC, note that some may not be called RBC*, but *RBC or roaylbank* etc Only then block all cookies for RBC Cross fingers and try again
-)
gcascardo, thanks for your input. Already tried the cookie as suggested...still the same.
I am in Toronto Canada and have same problem with RBC online trying to read any alert messages. I have to use EDGE to retrieve them - a very undesirable annoyance. This only started about a month ago, prior to which all worked fine. RBC will do nothing because other browsers work ok. Any chance it is related to a recent FF update? Can one re-install older FF versions to test it?
Well it is good to see someone else has the issue. I was beginning to think I was the only RBC customer that uses FF. I haven't tried your solution of previous FF version. Don't know how you could do that, to locate a previous version? Keep us posted if you find a solution.
Mozilla website lets you install older versions. I went back to Version 63 but same problem happened trying to view RBC alert messages. I sent another query to RBC explaining this, plus my observation that the alert message function site navigation goes to an odd url ("exacttargetapps") which is unlike any other RBC url. Why Firefox does not work with this handoff is a mystery .. clutching at straws .. just very unhappy to use 2 different browsers every day to do online banking. Stay tuned - will advise if anything new.
7/28/19 update - Bank acknowledges they are working on the problem: 'There is currently a known technical issue when accessing the Alerts Centre when signed into online banking using the Firefox browser. Our technical support team is working to correct this but have not yet provided an estimated time frame of when it will be corrected. In the meantime, please log into online banking with an alternate browser and this should correct the problem.'
Hey Rick, Good to see you got an answer from RBC in admitting it was them & not FF. You must have been on the phone to them a lot to annoy them enough to admit this issue was there's. I guess we will wait to see if it does get resolved.
I guess it is a BIG issue that they can't fix!