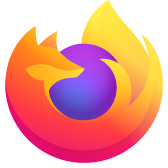 www.googel.com
We've detected a problem with your cookie settings. Enable cookies
Make sure your cookies are enabled. To enable cookies, follow these browser-specific instructions. Clear cache and cookies
If you have cookies enabled but are still having trouble, clear your browser's cache and cookies. Adjust your privacy settings
If clearing your cache and cookies doesn't resolve the problem, try adjusting your browser's privacy settings. If your settings are on high, manually add www.google.com to your list of allowed sites. Learn more
We've detected a problem with your cookie settings. Enable cookies Make sure your cookies are enabled. To enable cookies, follow these browser-specific instructions. Clear cache and cookies If you have cookies enabled but are still having trouble, clear your browser's cache and cookies. Adjust your privacy settings If clearing your cache and cookies doesn't resolve the problem, try adjusting your browser's privacy settings. If your settings are on high, manually add www.google.com to your list of allowed sites. Learn more
All Replies (1)
Hi, not sure what your question is, but please see this article to check your cookie settings - Settings for privacy, browsing history and do-not-track.
If cookies are enabled and you are having trouble with a specific site, delete ALL references to the website in question, as shown under the heading 'How do I remove a single website from my history?' in this article - Delete browsing, search and download history on Firefox, then try the site (not from an old bookmark) again. Note: It may take a few minutes to complete the deletion.
If your question is resolved by this or another answer, please take a minute to let us know. Thank you!