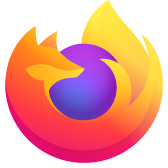 how to change the default searchengine? the one activated in the adress-bar?
i got that damn bing as default search engine help me get rid of it once and for all. pleazzzzzzzze
edited to remove swearing - TonyE
i got that damn bing as default search engine help me get rid of it once and for all. pleazzzzzzzze ''edited to remove swearing - TonyE''
Modified by TonyE
All Replies (20)
Type about:config into the location bar and press enter
Accept the warning message that appears, you will be taken to a list of preferences
In the filter box type keyword to bring up a small number of preferences
Right-click on the preference keyword.URL and choose Reset to set it back to Google
For more information see Search the web from the address bar. If the Bing bar has also been installed, this article can help - Removing the Search Helper Extension and Bing Bar
it worked!! many thanks for your skill and quickness to adress my plight
I tried this, but the reset button is grey and won't allow me to click. In my search bar I don't have an engine
simply uninstall firebox once and then reinstall,bing wil f......k .d
thanks - this helped me too.. somehow the default search engine in the location bar got changed to Yahoo. May have happened when I was updating my Shockwave or something.. don't know. but now it's back to Google. Yay!
reset itself.. again...don't know what's going on.. will try to do another reset...and copying in the URL from above. Hopefully THIS time the stupid thing will stay fixed.
K, now it works. Note to self: omit the quote marks
Modified by grahambhg
I just tried the--- about:config---keyword---keywordurl----reset---solution 3 times without a positive result. Hoping to stay with Firefox but can't see it with Bing imposing itself on me. Please help!
Thankyou SO MUCH! I've been battling with crappy Yahoo search engine for days, since I downloaded the latest FF upgrade, dunno how/why it happebned but I thought I was stuck with it forever! You've made my christmas, thanks :D
Thank you, Tony! I too had this problem with that annoying Bing search bar. Your instructions were very clear and the Bing Bar is now gone.I had looked in the list of installed programs for "Bing" but it was actually labeled as "Search ..(something)". The bing people are sneaky. I've noticed they covertly try to add their bing bar in other downloaded programs, even the paid ones.
thanks again, laura
Thanks so much this post was really helpfull. I have now gotten rid of YAHOO yeah.
Resetting my default search engine to Bing with it's advertisements has resulted in me now using Google Chrome as my preferred web browser. I am really tired of ads and some company deciding what is best for me. Goodbye.
I'm an old 62-year old lady, in the graphics industry and here's how I REMOVED BING! HATE BING!
I have a Mac, so here goes…hope this helps everyone Open Firefox Right mouse click "Firefox" on the Firefox Tool Bar on far left Click "Preferences" Click "General" Click "Restore to Default"
The, stay in the same "Preference" area where other tabs are… Click the "Advanced" Tab Check "Always check to see if Firefox is the default browser on the start up" Click the "Check now" button
The, stay in the same "Preference" area again where other tabs are… Click the "Privacy" Tab Then click the words that say "clear your recent history" or "remove individual cookies". Now, this last part may have nothing to do with Bing…but I did it anyway. I HATE BING!!!!
Firefox best deal with this Bing Issue…I am going to post this on Facebook and our entire company and my e-marketing clients ASAP! Hope this helps!
Have just fixed this problem! Assuming you have previously had Mozilla Firefox as your default search engine, start from the main toolbar, go Tools > Options > General. You will see the address of the 'Home Page' specified in about the second line. If this has been taken over by the flashy and vulgar Bing bar, all you now have to do is select 'Restore to Default', and you will get your awesome Firefox back.
I just did what gauravrai said and was able to get the little arrow next to Bing to come back on. I clicked on the arrow and chose Google. I did not have that arrow before. Thanks a lot!
Great Tony, just what I needed.