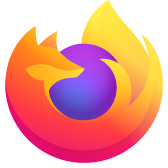 firefox browser
In my setting I have firefox click as my default browser but when I click to do a search it say search with google and I don't know how to fix it what should I do
In my setting I have firefox click as my default browser but when I click to do a search it say search with google and I don't know how to fix it what should I do
All Replies (1)
Do about what? What is the problem? Is Google not your choice as a search engine?

Type about:addons<enter> in the address bar to open your Add-ons Manager. Hot key; (<Control> [Mac=<Command>] <Shift> A)
In the Add-ons Manager, on the left, select Extensions. Remove " Google " Anything.
Also remove SafeSearch, SearchAssist Incognito, FileConverter Addon, SearchLock, DiscreteSearch, WebSearch, Findwide Search Engine, securedsearch
Now do the same in the computer's Programs Folder.
Windows: Start > Control Panel > Uninstall Programs. Mac: Open the Applications folder. Linux: Check your user manual.