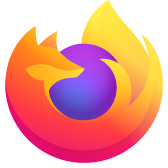 I can't open Firefox, it says couldn't load xpcom. Whats wrong?
I have windows vista. After updates from windows, Firefox doesn't work. What do I do?
I have windows vista. After updates from windows, Firefox doesn't work. What do I do?
Chosen solution
I did exactly what you suggested - went to the Mozilla site and clicked on the "Download" button. It did its thing I restarted my PC - to be sure and then clicked on the "Mozilla Firefox" icon on my toolbar and it opened. The most frustrating thing is that whilst "Firefox" was not working I was forced to used other browsers - I could not believe all the crap and pop ups this exposed me to. Thanks heaps
Read this answer in context
👍 7
All Replies (15)
Hello,
The Reset Firefox feature can fix many issues by restoring Firefox to its factory default state while saving your essential information. Note: This will cause you to lose any Extensions, Open websites, and some Preferences.
To Reset Firefox do the following:
Go to Firefox > Help > Troubleshooting Information.
Click the "Reset Firefox" button.
Firefox will close and reset. After Firefox is done, it will show a window with the information that is imported. Click Finish.
Firefox will open with all factory defaults applied.
Further information can be found in the Refresh Firefox - reset add-ons and settings article.
Did this fix your problems? Please report back to us!
Thank you.
Do a clean reinstall and delete the Firefox program folder before (re)installing a fresh copy of the current Firefox release.
Download a fresh Firefox copy and save the file to the desktop.
Uninstall your current Firefox version, if possible, to cleanup the Windows registry and settings in security software.
Do NOT remove personal data when you uninstall your current Firefox version, because all profile folders will be removed and you lose personal data like bookmarks and passwords from profiles of other Firefox versions.
Remove the Firefox program folder before installing that newly downloaded copy of the Firefox installer.
(32 bit Windows) "C:\Program Files\Mozilla Firefox\"
(64 bit Windows) "C:\Program Files (x86)\Mozilla Firefox\"
It is important to delete the Firefox program folder to remove all the files and make sure that there are no problems with files that were leftover after uninstalling.
Your bookmarks and other personal data are stored in the Firefox profile folder and won't be affected by an uninstall and (re)install, but make sure that "remove personal data" is NOT selected when you uninstall Firefox.
If you keep having problems then also create a new profile.
---
I did a fresh install, after uninstalling (including deleting the profile, since it was blank), deleting the file folder, and restarting the computer, but still got the "could not load xpcom" message. Now what?
I had the same problem. Did a bunch of Windows Vista updates on about 8/16/13. After restarting etc, whenever I tried to start Firefox, I got "Couldn't load XPCOM" and no browser. Also my Windows appearance and colors and sizing were all messed up. THANKS Bill Gates!
I didn't even try uninstalling/reinstalling Firefox, because seemed like it didn't work for you. But here's what DID work: I first logged into a different user account from the one I usually use (but still an administrator account). I revved up Internet Explorer (held my nose), went to the Mozilla site, downloaded Firefox (as if I didn't already have it), installed it, and kazam! Everything worked. Then (and I don't know if this was important or not), before I closed Firefox in that user account, I switched users, went to the account I usually use (and wouldn't load Firefox before), started Firefox, which went fine.
The only thing you might need to do is simply download and install Firefox from IE, but I included all the gory details just in case.
Modified by spudtu
Boot the computer in Windows Safe Mode with network support (press F8 on the boot screen) as a test to see if that helps.
Firefox does run OK in safe mode. IE also will only run if I right-click and choose run as Administrator. I tried that with Firefox and it also will run as Administrator! What gives?? Rick
Do you mean Windows Safe Mode or Firefox Safe Mode?
You can use the MSConfig program or the Autoruns utility to see which software and services are getting started (be cautious with disabling services).
reinstal firefox will resolve this problem
I had the same problem, and Firefox would not uninstall in SAFE MODE using ADD/REMOVE PROGRAMS.
So I used the free version of REVO uninstaller and that worked fine. The new version of Firefox is now up and running.
Thanks spudtu. Your solution worked like a charm -- I have Firefox up and running again and it even offered to restore the tabs I had open before the XPCOM thing happened
Good, marzygold, I'm glad to hear it worked for you, and it was even polite to you , too!
May all your browsing be beautiful.
Just in case someone else stumbles across this: I experienced the same problem - no real idea of the cause, though it appeared after an unexplained BSOD on a Vista machine (which in turn happened after I had to clone then swap out my existing C drive - all had been running for a few days after the drive swap - I'm usually 'on' 24/7, but this time period had included several voluntary reboots, so all appeared to be functioning OK after the swap, before the BSOD.
Anyway, after reading many threads similar to this one, my own fix was stupidly simple and has proven to be 100% effective: I simply went to Mozilla and downloaded the current version of Firefox - I then just let it do its own thing and 'upgrade' my current installation, and a few minutes later, Firefox is up and running with all of my setings, add-ins etc fully intact and operational!
Chosen Solution
I did exactly what you suggested - went to the Mozilla site and clicked on the "Download" button. It did its thing I restarted my PC - to be sure and then clicked on the "Mozilla Firefox" icon on my toolbar and it opened. The most frustrating thing is that whilst "Firefox" was not working I was forced to used other browsers - I could not believe all the crap and pop ups this exposed me to. Thanks heaps
Really glad that this helped someone out, particularly when this 'fix' is effective, yet so simple compared to many others! :-)