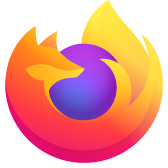 When i start firefox it opens "http://www.mozilla.org/en-US/firefox/central/" page i have gone thru the startup page looked at everything and even signed up for newsletters how can i stop it loading this and only load my set homepage.
How to stop http://www.mozilla.org/en-US/firefox/central/ from loading everytime i start firefox it also loads my set homepage in another tab. I have looked for answers but i can't find one.
All Replies (2)
You can try to delete the user.js in your profile folder:
https://support.mozilla.com/en-US/kb/Preferences%20are%20not%20saved Follow steps 1 and 2 to get to the folder
If this doesn't work, try deleting user.bk as well?
(This worked for me when I deleted user.js and user.bk, although I actually copied it to my desktop first in case it didn't work.)
EDIT: When I looked at the user.js 's contents, removing the line:
user_pref("browser.startup.homepage_override.mstone", "rv:7.0.1");
also fixed the problem
Modified by bensha
Thanks bensha for your reply/advice.
I just like formatted my computer the other day not because of the firefox issue either. I will keep your help/advice tho for the future if something else like this happens again. I installed the latest version of firefox from there site like 2 days ago and firefox is working fine no issues at all so far from a clean install of Windows 7 64 bit and latest firefox version from the homepage and not an update to a newer version like happened after upgrading firefox last time.
So i really can't say if ur advice works or not as i'm not playing with those settings u mentioned atm when it's not broke after clean windows install and firefox.
For the other users with the same problem maybe try something like revo uninstaller and remove firefox and run some registry cleaners and so on after it's uninstalled. Reboot and try installing the latest full install version from firefox download page.

Thanks again bensha :)

I can't say this issue is solved or i would click problem solved. But maybe someone else with my same initial problem can try those steps mentioned by "bensha" and report back.
As it works for them or didn't work for them.
Modified by lizzyblake