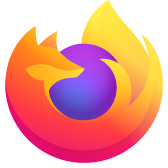 Outlook for Web not showing Inbox emails. 1st happened today. Have both closed/re-opened browser and restarted laptop. Running 111.0.1 64bit on W11. No issues with Chrome or Edge. Help. Firefox is my main browser
See above. Don't think I can add anything else save to say also no problem on Android Firefox
See above. Don't think I can add anything else save to say also no problem on Android Firefox
All Replies (4)
It would help us help you if we could see the issue.
Modified by jonzn4SUSE
Thank you. Disabled an AD blocker (ADGuard) and the problem seems to have been solved.
I see there is an MS Add embedded at the top of the now revealed inbox which does not appear in either of my Android inboxes. Wonder if that was what triggered the reaction so to speak?
Fingers crossed the problem has truly gone away and again thank you.
Chosen Solution
How goes it? If all is well, just mark this issue as resolved.