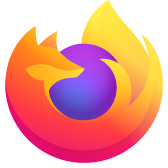 Freezing Fox
My Firefox keeps freezing for 2 Seconds after starting a download or uploading files. I have reinstallt it once now. I use the following Addons: (Picture)
My Firefox keeps freezing for 2 Seconds after starting a download or uploading files. I have reinstallt it once now. I use the following Addons: (Picture)
All Replies (1)
What security software do you have? It is possible that (anti-virus) security software is causing the problem. Try to disable security software temporarily to see if that makes a difference.
---
If you use extensions ("3-bar" menu button or Tools -> Add-ons -> Extensions) that can block content (Adblock Plus, NoScript, DuckDuckGo PE, Disconnect, Ghostery, Privacy Badger, uBlock Origin) always make sure such extensions do not block content.
make sure your extensions and filters are updated to the latest version
This could be a problem with the places.sqlite and favicons.sqlite files in the Firefox profile folder.
use the "Places Database" -> "Verify Integrity" button on the "Help -> More Troubleshooting Information" (about:support) page
If errors are reported with "Verify Integrity", close and restart Firefox or reboot and retry.