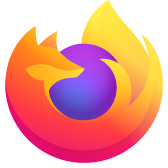 Wondering Tabs
Prior to recent updates, Firefox tabs that were opened from a link on a webpage would always open right next to the current tab. Which was fine and wonderful. Sadly, following recent version updates new tabs opened from links now tend to 'wonder' off to the far end of whatever other links may have also been opened previously from that site. The problem with this new behaviour is that such tabs quickly become lost amongst the various branches of the tree as other links are opened in 'child' tabs of links that have gone before. In short, this new behaviour results in a complete confusing mess, especially as the newly opened tabs may end up so far off to the right that it's difficult to find the way back to the page they were opened from! Please could you at least provide an option so the user can set new links to open right next to the current tab, as they used to do, rather than some no doubt logical but nonetheless baffling and impractical location some 6, 21 or even more tabs away from the current tab. Thanks
Prior to recent updates, Firefox tabs that were opened from a link on a webpage would always open right next to the current tab. Which was fine and wonderful. Sadly, following recent version updates new tabs opened from links now tend to 'wonder' off to the far end of whatever other links may have also been opened previously from that site. The problem with this new behaviour is that such tabs quickly become lost amongst the various branches of the tree as other links are opened in 'child' tabs of links that have gone before. In short, this new behaviour results in a complete confusing mess, especially as the newly opened tabs may end up so far off to the right that it's difficult to find the way back to the page they were opened from! Please could you at least provide an option so the user can set new links to open right next to the current tab, as they used to do, rather than some no doubt logical but nonetheless baffling and impractical location some 6, 21 or even more tabs away from the current tab. Thanks
All Replies (4)
This behavior is controlled by the browser.tabs.insert prefs on the about:config page.
browser.tabs.insertAfterCurrent => true
browser.tabs.insertRelatedAfterCurrent => true
You can open the about:config page via the location/address bar. On the warning page, you can click "Accept the Risk and Continue" to open about:config.
Nope, sorry, already did that before reaching out to you. (see attached screenshot) I had already followed similar advice provided in answer to " .../questions/1233683" Sadly, it simply didn't work!
Besides, I had not changed any of those settings before this odd behaviour started. This (very) unwelcome change in behaviour only manifested after a recent Firefox upgrade, so presumably is an "unintended[?] consequence" of something Mozilla coders did ...
Anyway, could you please look into it more closely and (hopefully) make a correction in time for the next update. Many thanks
Start Firefox in Troubleshoot Mode to check if one of the extensions ("3-bar" menu button or Tools -> Add-ons -> Extensions) or if hardware acceleration or if userChrome.css/userContent.css is causing the problem.
switch to the Default System theme: "3-bar" menu button or Tools -> Add-ons -> Themes
do NOT click the "Refresh Firefox" button on the Troubleshoot Mode start window
if you have many extensions, first enable half of the extensions to test which half has the problem.
continue to divide the bad half that still has the issue until you find which one is causing the problem.