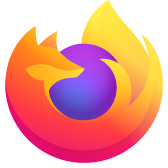 history
i accidentally deleted 1 month out of my history from the side tab, is there any way to retrieve it back, i have not shut down FF as yet. thank you in advance. Garry (member)
i accidentally deleted 1 month out of my history from the side tab, is there any way to retrieve it back, i have not shut down FF as yet. thank you in advance. Garry (member)
All Replies (1)
https://support.mozilla.org/en-US/questions/1290163
On Method One I typed in Search - Folder options - Clk'd it and in the View Tab found the entries mentioned. Hope you get an easier answer but this can be last resort .... If it works.
Method 1. Restore Firefox History Using Backup Copies
Backup copies of deleted Firefox history are stored in hidden files named as index.dat files. If you have accidentally delete Firefox history, you can recover it by locating the index.dat file.
1. Click "Start" > "Search" > "Tools" > "Folder Options." (Just Type .... Folder options...) 2. Click "View" > select "Show hidden files and folders" > uncheck "Hide extensions for known file types" and "Hide protected operating system files". 3. Click search in "All Files and Folders" in the C Drive > type index.dat in search bar > click "Search". 4. Download and install index.dat file reader on your PC if you don't have one. 5. Open index.dat file within the reader > Click on the Firefox browsing history you want to restore > Click "Restore". Then you can open your Firefox browser to check all your restored history now.