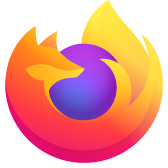 YouTube signs me out every time I close and open Firefox
Every time I close Firefox and open it again, I go to YouTube, and it has me signed out, and I have to sign back in again. Once I have signed in, I can still refresh the page and still be signed in, or open another tab with YouTube with me signed in, but if I close Firefox and open it again, and go to YouTube, I am signed out. Any help would be appreciated Thanks
Every time I close Firefox and open it again, I go to YouTube, and it has me signed out, and I have to sign back in again. Once I have signed in, I can still refresh the page and still be signed in, or open another tab with YouTube with me signed in, but if I close Firefox and open it again, and go to YouTube, I am signed out. Any help would be appreciated Thanks
All Replies (2)
If you use extensions ("3-bar" menu button or Tools -> Add-ons -> Extensions) that can block content (Adblock Plus, NoScript, DuckDuckGo PE, Disconnect, Ghostery, Privacy Badger, uBlock Origin) always make sure such extensions do not block content.
make sure your extensions and filters are updated to the latest version
---
You can use these steps to make a website recognize and remember you.
create a cookie allow exception with the proper protocol (https:// or http://) to make a website remember you
You can check that you aren't clearing important cookies.
using "Delete cookies and site data when Firefox is closed" keeps cookies with an allow exception
using "Clear history when Firefox closes" to clear cookies clears all cookies including cookies with an allow exception you may want to keep
clearing "Site Preferences" clears exceptions for cookies, images, pop-up windows, and software installation and exceptions for passwords and other website specific data
Settings -> Privacy & Security
Cookies and Site Data: "Manage Exceptions/Permissions"
Your 'logged-in' status is stored in special cookies. If the cookie is removed, you are logged out.

You may be in Private Browsing mode or told Firefox not to remember.
Type about:preferences#privacy<enter> in the address bar. The button next to History, select Use Custom Settings.
Turn off Always Use Private Browsing Mode Turn on Remember My Browsing And Download History At the bottom of the page, turn on Clear History When Firefox Closes. At the far right, press the Settings button. Turn on ONLY Cache and Form And Search History leaving the others off.

Macs: Make sure you install Firefox properly and that you do not run Firefox from within the DMG (Disk Images) file. https://support.mozilla.org/en-US/kb/how-download-and-install-firefox-mac