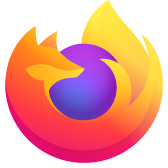 Firefox browser two toolbars, one on top one on bottom; Get rid of the bottom one; Firefox browser two toolbars one on top one on bottom, get rid of the bottom one
Firefox browser two toolbars, one on top one on bottom Identical both bars have all the tabs web pages I go to, get rid of the bottom one Firefox browser two toolbars one on top one on bottom, get rid of the bottom one
Firefox browser two toolbars, one on top one on bottom Identical both bars have all the tabs web pages I go to, get rid of the bottom one Firefox browser two toolbars one on top one on bottom, get rid of the bottom one
Modified by cor-el
All Replies (2)
Thank You I must have worded this wrong. I do not wish to customize anything. That said I have Firefox and somehow with Firefox Techs or something is very wrong. Regular Toolbar on Top of Page Like Every One But I Also Have A Toolbar on the bottom of the page. You mouse over the one of the bottom and it collects every web page for the entire day and yesterday.
So mouse over Firefox Icon On The Bottom Of Page and it has ever tab you have gone to. I on my Own went into Tools Settings and changed a few items not sure what I did but it worked. So Now Normal I have 1-Toolbar on the top of my page still icon on the bottom but thats it just a Firefox Icon. Not a Mouse Over and 100 or more web tabs are collected. Like I said it is now normal top toolbar and just a Firefox Icon on the bottom. Yet you can mouse over and NO More Tabs & 100s of web pages.
Does anyone or Can anyone tell me how I corrected this by going into Tools, Settings I just wish I knew what I did to Correct this horrible mess. Nice to be back now I can just get on the web again and Stop Trying To Find The Answer, It has literately taken me 4-days and nights to fix this mess.
Thank You Just a acknowledgement was great really, but as you can see I didn't want or need to customize the toolbar not when you have (2)-Toolbars Huh?