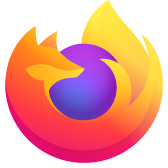 factory reset
Hi, I have reset my laptop and reinstalled firefox, but all my data is gone, can you help me recover my bookmarks and passwords saved on my firefox account
Hi, I have reset my laptop and reinstalled firefox, but all my data is gone, can you help me recover my bookmarks and passwords saved on my firefox account
Modified by mamiafaka
All Replies (3)
That doesn't sound good. Can you provide more details? Was it a windows reinstall? Is there a 'windows.old' folder on the drive?
the is a windows.old but it is empty, my disk C is 49 Gb but still I don't where else it stored my files. I reinstalled firefox hoping that my bookmarks, and logins will be kept in the account but nothing happen when I log in the browser. Is there any step I dhould have take?
Note that sync isn't designed to be used as a backup and you can always be unlucky if you rely on restoring data via Sync. Best is always to backup your personal data locally.
Also if you did have the reset the password of the Sync account, you also lose your personal data.