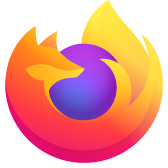 find more problems with firefox, does not open programs & features
i find more and more programs & features not opening on firefox when using google chrome, programs & features is working tried all solving issues mentioned on firefox help, but none is solving problems on my email, i cant read the email on firefox the program i'm using for graphs, values are available but graph does show up
please help, developers, i don't want to leave firefox, i had years of enjoyment using firefox for all programs on internet that i were using
i find more and more programs & features not opening on firefox when using google chrome, programs & features is working tried all solving issues mentioned on firefox help, but none is solving problems on my email, i cant read the email on firefox the program i'm using for graphs, values are available but graph does show up please help, developers, i don't want to leave firefox, i had years of enjoyment using firefox for all programs on internet that i were using
All Replies (2)
firefox isn't a email program that would be thunderbird. Are we talking about email with graphs or using the browser to run software like the O/S loads software? Asking because just reading sounds confusing.
Hi sektors1234, Could you please provide the webpage addresses of instances where you're having trouble? We can then get a better idea of what might be causing the problem, and how to fix it.
In addition, we'll need some more info about your Firefox setup.
Go to [=] > Help > Troubleshooting Information then click Copy text to Clipboard.
Go to https://pastebin.com/ and go to Edit > Paste to paste the info from your Troubleshooting Information page.
In Firefox, click on the three dots to the right of the address, and select Copy Link.
Open a reply to this post, and go to Edit > Paste to paste the link to your troubleshooting information.