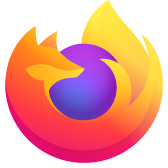 HTML <select> element visualization problems on Firefox 57
Since I upgraded to Firefox 57.0, the <select> elements on web pages aren't well styled. I am using macOS 10.12.6
I have taken a screenshot of a web page in which I disabled all CSS styles. Things that are "broken": • Small font-size • Option list height is really small • The option list scrollbar looks weird (can't see its end)
screenshot (upload image didn't work) https://ibb.co/h5tvsw
Since I upgraded to Firefox 57.0, the <select> elements on web pages aren't well styled. I am using macOS 10.12.6 I have taken a screenshot of a web page in which I disabled all CSS styles. Things that are "broken": • Small font-size • Option list height is really small • The option list scrollbar looks weird (can't see its end) screenshot (upload image didn't work) https://ibb.co/h5tvsw
All Replies (4)
Can anyone help me please? I keep on having this problem...
MOST important: when a select has more than 10 options, I can only see the first 10!
• I tried restoring Firefox and it didn't help • I disabled all CSS and it it didn't help
All I can say... I think the problem is due to a combination of browser and OS I am on FF 57.0.1 + OS X 10.12.6.
Web code should be passing these : HTML https://validator.w3.org/ CSS https://jigsaw.w3.org/css-validator/
I have no idea what your talking about.
uninstall Firefox. Then Delete the Mozilla Firefox Folders in C:\Program Files and C:\Program Files(x86) Do the Mac Equivalent, delete all but profile folders. Note: your Firefox Profile is saved. But you should make a back up before you do :
Reinstall with Current Release Firefox 57.0.2 with a Full Version Installer
If did not fix issue after testing ...... Create a new profile as a test to check if your current profile is causing the problem. See Creating a profile :
If the new profile works then you can transfer files from a previously used profile to the new profile, but be cautious not to copy corrupted files to avoid carrying over the problem. Never work with original files.
Please let us know if this solved your issue or if need further assistance.
Thanks Pkshadow
I did all you suggested but didn't work. I think I have "isolated" the bug.
I have this buggy behaviour when the Firefox window is displayed on my secondary monitor. I have this configuration • imac 27" retina (5120 x 2880) • Apple cinema display 20" (1680x1050) • OS X 10.12.6 (macOS Sierra)

Pkshadow said
Web code should be passing these : HTML https://validator.w3.org/ CSS https://jigsaw.w3.org/css-validator/ I have no idea what your talking about. uninstall Firefox. Then Delete the Mozilla Firefox Folders in C:\Program Files and C:\Program Files(x86) Do the Mac Equivalent, delete all but profile folders. Note: your Firefox Profile is saved. But you should make a back up before you do :