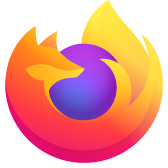 how do i get to menu or refresh firefox
am trying to refresh firefox. cant find menu or trouble shooting info
am trying to refresh firefox. cant find menu or trouble shooting info
All Replies (2)
Background on Refresh: Refresh Firefox - reset add-ons and settings
To access the Help menu, you can use either of these methods:
(1) Click the application menu button (has 3 horizontal bars) on the toolbar to open the menu. At the very bottom, look for a "?" icon. That will open the help menu.
(2) Tap the Alt key or the F10 function key to activate the classic menu bar. Here, Help is at the right end of the menus.
Does that help?
Did you want to talk though what problems are so bad that you want to use the Refresh feature?
Note that you will only see the Reset button on the Help -> Troubleshooting Information page when you are using the profile that is marked in profiles.ini as the default.
---
What issues do you have that you want to use the refresh feature in Firefox and create a new profile?
Some issues might be related to hardware acceleration or to multi-process or simply an issue with cache or cookies or an installed and enabled extension.