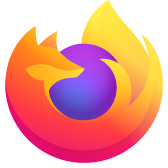 why gmailaccount is not opening in mozilla firefox
We've detected a problem with your cookie settings. Enable cookies
Make sure your cookies are enabled. To enable cookies, follow these browser-specific instructions. Clear cache and cookies
If you have cookies enabled but are still having trouble, clear your browser's cache and cookies. Adjust your privacy settings
If clearing your cache and cookies doesn't resolve the problem, try adjusting your browser's privacy settings. If your settings are on high, manually add www.google.com to your list of allowed sites. Learn more
We've detected a problem with your cookie settings. Enable cookies Make sure your cookies are enabled. To enable cookies, follow these browser-specific instructions. Clear cache and cookies If you have cookies enabled but are still having trouble, clear your browser's cache and cookies. Adjust your privacy settings If clearing your cache and cookies doesn't resolve the problem, try adjusting your browser's privacy settings. If your settings are on high, manually add www.google.com to your list of allowed sites. Learn more
All Replies (2)
You also can consult this article on cookie settings: Websites say cookies are blocked - Unblock them.
Sometimes the problem is corrupted or inconsistent cookies, and it helps to clear them. While on any google.com page, either:
right-click and choose View Page Info > Security > "View Cookies"
(menu bar) Tools menu > Page Info > Security > "View Cookies"
In the dialog that opens, you can remove the site's cookies individually.
Then try reloading the page and logging in again. Any luck?
The forum software detected your Firefox as version 21. Is that correct?
Version 21 is not secure; Mozilla discloses security flaws after each new release. Is something holding you back from upgrading to Firefox 33? Please let us know so we can suggest solutions or workarounds.
If Help > About Firefox shows Firefox 33.0.2, you may need to clear the preference that is misreporting your version number. See: How to reset the default user agent on Firefox.