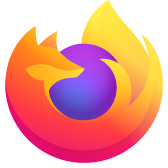 What is your logo? Fox or Red Panda?
Ok so I know that not only have people asked this before and you have replied Red Panda. But this goes alot deeper than that. the following link shows an article complete with concept art and quotes from your design team. This clearly shows it to be a fox instead of a red panda. So why are you telling people it is a red panda? http://thinsmek.com/a-history-of-the-firefox-icon-and-details-on-the-3-5-logo/ Also here is a link to a picture I put together to illustrate the difference. http://i156.photobucket.com/albums/t14/Fox-Anderson/Foxvspandapic_zps07e9eb01.jpg Is the information in the linked article correct? Did your designer draw a fox as it says or did you just start calling it a Red Panda because your are sponsoring 2 of them?
All Replies (5)
Would you mind putting that information in the other replies and in your FAQ section? This caused quite an argument between my girlfriend and I.
the name "firefox" comes from the red panda & the icon apparently from a fox, so you're both right in a way. a little bit of ambiguity and people discussing the brand of the browser seems to be quite a likeable thing to maintain ;-)