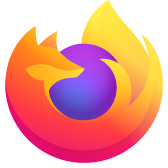 how do i block a web page from automatcaly loading
When ever I open up a new tab screen my browser is redirected to a commercial website with unwanted ads. How do I prevent this website from automatically loading when I open a new tab
When ever I open up a new tab screen my browser is redirected to a commercial website with unwanted ads. How do I prevent this website from automatically loading when I open a new tab
All Replies (1)
Try to use the SearchReset extension to reset some preferences to the default values.
Note that the SearchReset extension only runs once and then uninstalls automatically, so it won't show on the "Firefox > Add-ons" page (about:addons).
If you do not keep changes after a restart then see:
---
Do a malware check with some malware scanning programs on the Windows computer.
Please scan with all programs because each program detects different malware.
Make sure that you update each program to get the latest version of their databases before doing a scan.
You can also do a check for a rootkit infection with TDSSKiller.
See also: