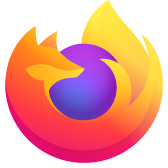 Firefox cannot find the Profile it looks for. I tried using Terminal but it cannot find the file to revise
Using OSX 10.5.8 on a macbook 2.1GHz Core 2 duo, 1GB 667MHz DDR2 SDRAM Firefox 16.0.2, previously worked without problems
Using OSX 10.5.8 on a macbook 2.1GHz Core 2 duo, 1GB 667MHz DDR2 SDRAM Firefox 16.0.2, previously worked without problems
All Replies (9)
I have restarted the Mac but I get this message: Your Firefox profile cannot be loaded. It may be missing or inaccessible.
The Reset Firefox feature can fix many issues by restoring Firefox to its factory default state while saving your essential information. Note: This will cause you to lose any Extensions, Open websites, and some Preferences.
To Reset Firefox do the following:
Go to Firefox > Help > Troubleshooting Information.
Click the "Reset Firefox" button.
Firefox will close and reset. After Firefox is done, it will show a window with the information that is imported. Click Finish.
Firefox will open with all factory defaults applied.

Further information can be found in the Refresh Firefox - reset add-ons and settings article.
Did this fix your problems? Please report back to us!
This only works if you can get the browser to run? It will not run at all, so I am unable to select Reset or anything else from a Firefox menu. Or am I missing the point?
Hello GeoffKorten
go to ~/Library/Firefox (the tilde character (~) refers to the current user's Home folder, so ~/Library is the /Macintosh HD/Users/<username>/Library folder)
then find profiles.ini file and rename it to profiles.iniOLD , then when you start firefox again, a new default profile folder will be created and only a single profile, the new "default", will be listed in the Profile Manager.
This new "default" profile doesn't contain any of the profile data or settings stored in your old "default" profile folder, which still exists but is no longer accessible from the Profile Manager.
Your existing Firefox user profile data, which includes bookmarks, passwords, cookies, preference settings and added extensions, will no longer appear in the new profile but you can transfer the data from the old profile folder to the new default profile folder.
see also : Recovering important data from an old profile

thank you
Chosen Solution
Thank you, I found the file in a different place but it works
I have a new MacBook Pro, running OS X 10.6.8 that I have migrated my files to and I am unable to open Firefox, I am therefore unable to access any of the options suggested, ie. finding the profile file which does not exist on this computer (after the migration from my old MacBook Pro to this one). I have trashed the Firefox app. and downloaded it again, but the dialogue box, "Your Firefox profile cannot be loaded. It may be missing or inaccessible." still appears, so I am unable to access the "Help" menu or any of the Preferences. Is there a way to start anew and bypass these problems? Thanks, in advance for any help.
You need to locate the profiles.ini file and remove it or use the Profile Manager to create a new profile.
---
If the new profile works then you can transfer some files from an existing profile to the new profile, but be careful not to copy corrupted files.