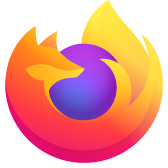 When clicking a PPC ad in Google.com the page never loads in FF 17.1. The same link opens just fine in Chrome or IE. I have no Ad Blockers running.
For example, searching on "globe boots" and clicking on a PPC ad (http://www.google.com/aclk?sa=l&ai=Cq5sIf8vAUOazBc3iiQL934HAAcHouLoC8d-kikPlvtsKCAAQASgCULDCvIoBYMn2-IbIo6AZoAHTh-z-A8gBAaoEIU_Qi7-Ga3xz0DifF4Uf0WPXPsFKSIp6wklAYep0XDAJVroFEwi2wu2InYa0AhWnlUIKHah3AIDKBQCAB5X4kwE&ei=f8vAUPaGA6erigKo74GACA&sig=AOD64_3dNH9dmzM23ckwKIqs3z-XzsglZA&sqi=2&ved=0CCkQ0Qw&adurl=http://www.globeturnoutgear.com/&rct=j&q=globe+boots) Opens a new tab with the URL but the page never opens and is just blank. Unable to refresh the page.
All Replies (1)
Many site issues can be caused by corrupt cookies or cache. In order to try to fix these problems, the first step is to clear both cookies and the cache. Note: This will temporarily log you out of all sites you're logged in to. To clear cache and cookies do the following:
Go to Firefox > History > Clear recent history or (if no Firefox button is shown) go to Tools > Clear recent history.
Under "Time range to clear", select "Everything".
Now, click the arrow next to Details to toggle the Details list active.
From the details list, check Cache and Cookies and uncheck everything else.
Now click the Clear now button.
Further information can be found in the Clear your cache, history and other personal information in Firefox article.
Did this fix your problems? Please report back to us!