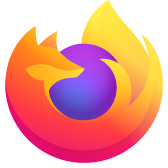 Excessive Usage of CPU/Memory
Firefox is using a vast amount of Memory and CPU. This is ridiculous. Its causing my hole system to slow down.. No other browser does this, not even crappy IE. I'm tried the follow: [[https://support.mozilla.org/en-US/kb/firefox-uses-too-many-cpu-resources-how-fix?as=aaq#w_checking-firefox-hardware-acceleration]] [[https://support.mozilla.org/en-US/kb/firefox-uses-too-much-memory-ram?as=aaq]] But nothing suggested is helping. Guess its back to Chrome!
All Replies (6)
Create a new profile as a test to check if your current profile is causing the problems.
See "Basic Troubleshooting: Make a new profile":
There may be extensions and plugins installed by default in a new profile, so check that in "Tools > Add-ons > Extensions & Plugins" in case there are still problems.
If the new profile works then you can transfer some files from the old profile to that new profile, but be careful not to copy corrupted files.
See:
Did not work.. Still pulling a large CPU/Memory. Even though there was only 3 tabs open. (Email, Facebook, FF Support) Task Manager SS
Are you by chance using about:home as your homepage as that make for a fair bit of cpu usage, more so on a older computer. The reason is due to the Olympic flame.
Facebook can cause a fair bit of cpu usage depending on the page you are on and size of friends list, feed wall and such.
Modified by James
Nope,not using about:home (personally I hate that new about:home) facebook in the pinned tab, is always on the homepage (news feed)

I've removed all pinned tabs, and avoid them as much as possible.. I have 2 Tabs open ATM; Email and This Page. Current Memory Usage is 1,445,106K ...
Which security software (firewall, anti-virus) do you have?
If it still happens with a new and unmodified profile then you should also look elsewhere.
A possible cause is security software (firewall,anti-virus) that blocks or restricts Firefox or the plugin-container process without informing you, possibly after detecting changes (update) to the Firefox program.
Remove all rules for Firefox and the plugin-container from the permissions list in the firewall and let your firewall ask again for permission to get full unrestricted access to internet for Firefox and the plugin-container process and the updater process.
See:
I use Microsoft Security Essentials. I see no change in CPU/Memory usage with rules removed. Or even with MSE turned off completely.
I've already Migrated everything over to Google Chrome.