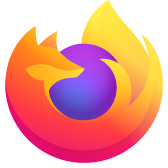 Is Adobe flash plugin 11.3.300.257 incompatible with Firefox???
On two different machines (one Windows Vista 32 bit and the other Windows 7 64 bit) I updated the adobe flash plugin to 11.3.300.257, and it stopped working on Firefox (still worked on Google Chrome). No crashes, just an error message any time I click on anything needing the flash player. I restored the previous version of the plugin (11.2.202.235) and everything worked again.
On two different machines (one Windows Vista 32 bit and the other Windows 7 64 bit) I updated the adobe flash plugin to 11.3.300.257, and it stopped working on Firefox (still worked on Google Chrome). No crashes, just an error message any time I click on anything needing the flash player. I restored the previous version of the plugin (11.2.202.235) and everything worked again.
Modified by NoahSUMO
Chosen solution
That issue can be caused by the RealPlayer Browser Record Plugin extension (Tools > Add-ons > Extensions).
You can also try to disable protected mode in the Flash player.
See:
Read this answer in context
👍 6
All Replies (20)
Chosen Solution
That issue can be caused by the RealPlayer Browser Record Plugin extension (Tools > Add-ons > Extensions).
You can also try to disable protected mode in the Flash player.
See:
I disabled all plugins and extensions and it did not help. The only thing that fixed the problem was disabling protected mode in the flash player. That worked.
Conclusion: Protected mode of the Adobe Flash Player is likely incompatible with Firefox.
My notebook uses Windows7 home basic and has no activex or ext. None of solutions solved my problems, I can't watch video, slow, frozen. uninstall - install programs firefox and flash player several times and I'am tired. Solutions are giving new problems. And I wonder how it's written it solved. I am using Firefox for years with pleasure but now I'll begin to use Chrome till problems solved.
Try to uninstall and reinstall flash
Unfortunately, reset did not work for me.
I have tried starteing FF in safe mode and that allowed flash to work, for some incomprehensible reason, and i also have the new flash protected mode disabled (i think).
@cor-el Updated,6/16. If you checked the date on Adobe's posting of this it was 2/2/12 and has to do with another issue. I was working on another major issue at that exact time with Real's Level Three Case Managers. It had nothing to so with Adobe then either - nothing could connect with FF but that issue has been fixed for months. But one user has reported to me,and one on Adobe's site, that the Real plugin extension, when disabled, allows them to see videos again, but they now can't download videos. However, I've tested it thoroughly and it's NOT the cause of no Flash Content loading because disabling it does nothing. So clearly, the Flash update has more than one conflict as well as several symptoms (crashes) for different users, but all caused by this update. And as for this complicated Protected Mode fix, Alice Wyman agrees with me that editing an obscure file is not the best solution and you yourself said it reduces security. The proper workaround is simple and works and is what wmtan said worked for him also - simply restoring the previous version of the plugin,11.2.202.257 or, even safer, 10.3 - you can reinstall from Adobe's archives. This is the only workaround that works and makes sense, in addition to switching browsers or using another browser to download videos. The rest is strictly up to the Developers and they're certainly getting enough complaints on this and other issues caused by this "behaving like a beta" upgrade. They'd better start coordinating this better with Adobe's Developers because this whole fiasco should have been prevented in the first place instead of making us jump through hoops with everybody playing guessing games. What I'm really sick of is the fact that so many of you "experts" can't distinguish between trouble shooting steps and practical workarounds and you're misleading people by doing that. For those users, for example who find that disabling the Record Plugin allows them to stream videos again ( it didn't for me), you lead people to believe that's the workaround and they think that's their solution. So now they can't download videos and they think that's a solution because you and Adobe said so. That's garbage in, garbage out thinking, when the really practical workaround is to simply reinstall the previous version 10.3 from Adobe's archives and have a fully functioning RealPlayer Record Plugin. Adobe now says it's a "last resort"?!? RealPlayer's position as of 6/15 is the same as my recommendation to revert back to 10.3-and no, it's not necessarily a "last resort",and switching to another browser or downloading videos with another browser is the simplest for many users. To trouble shoot to try to find the causes of conflicts is fine, but the problem doesn't end there. Until there's a final fix, a practical workaround still has to be determined, and disabling the download button to fix a flash problem is like withholding food from a starving person so that when they die, they won't need the food.
Modified by CheckMate
YES YES YES!!!!! This finally did the trick for me - can't thank you enough, cor-el.
---
Try to uninstall and reinstall Flash:
---
The installer in your second link was what was needed.
xox
Modified by NoahSUMO
@cor-el These are NOT the best solutions - don't know why they're listed as "solution chosen". They're good troubleshooting steps to report useful info to the Developers, but neither one is a good workaround, much less a real solution. Please see my other posts - I've explained why in enough detail there.
Modified by CheckMate
Be aware that not all issues with the plugin-container process and protected mode in the Flash plugin are the same and have to be fixed with the same steps.
It is quite possible that steps that work for someone do not work for others because they have a different system with different display drivers and other software running.
That is why you need to work through a check list to see what helps in your case.
Personally I can't fix all of this stuff the technical and backdoor way. I am just going to switch over to Chrome if Firefox can't sort out these issues for their customers. Do you seriously expect 55 year old housewives to be able to fix this stuff themselves?!
@83Arch Hi,83Arch I absolutely sympathize with your point and it's a very valid one. Just so you know, I don't work for Mozilla or Firefox and I've been doing my own criticizing to try to give users better choices until this problem is fixed, but also I've been emphasizing even on this forum that this is really a Developer (engineering ) problem and not generally a technical support issue. What I'm trying to say is that you're right - these problems were caused by an update that has problems that have to be fixed on the engineering level and everything else is only meant as a temporary solution until the engineers fix it permanently. I was a total beginner just a few years ago myself and I know how hard it was to learn what I now know. The argument here is simply what's the best approach to take until a permanent fix is found. cor-el and Firefox's support articles generally treat these issues as if the "fix" is going to be found by these troubleshooting steps and I know from experience that is nonsense with a malfunctioning update and people like cor-el take this cookbook approach to everything and they make users jump through hoops with all these troubleshooting steps as if they are the actual final fixes. Systematic trouble shooting steps are necessary when you don't know what caused the problem. In this case we do - the update. Anything else that we can learn is not a fix at all but only provides information for the engineers or is a temporary solution at best. I will tell you right now that one of the steps they've recommended involves the editing of an obscure file that I have looked at and even though I can do it, I wouldn't even attempt it without help to ensure I didn't make a serious mistake and I'm certainly no beginner. Even a moderator on a more advanced forum agreed with me on this, yet this is one of the cookbook steps he's talking about. cor-el just posted the same worn defense, basically saying that there's a different cause for different users with different computers and that's why, supposedly, you have to go through all these steps. He thinks he's teaching me something I don't know far better than he does. I have a scientific background (not in computers) and I know better than cor-el does how to isolate variables. But what this cookbook approach to everything ignores is that this was an update that caused several different problems with several different temporary solutions. He thinks they're fixes when they're either not, or they're not appropriate. And one of the reasons they are not appropriate is exactly what you're complaining about. They're too difficult and complicated for most users, or they would reduce your security or they're not solutions at all - just replacing one problem with another. Just for a simple example, he and Firefox are telling users to disable the RealPlayer download button in Firefox if you can't see any videos . That's the one that let's you save a video. I tested that - it made no difference. But another user on another forum told me she had exactly the same symptom and disabling the Record button let her see videos. cor-el would say this fixed her problem. But now she can't download videos using Firefox so that's not a solution at all, that's only a clue for the engineers. So she was very grateful to me for showing her how to use an older version of the update so that she could still use Firefox. That's not to say all these troubleshooting steps are useless in this situation. One user was helped by just re- installing the Flash Player at cor-el's suggestion. But that's a very basic, non specific step that would apply to any program. Four years ago I might have done exactly what you did. I had the same anxiety and confusion hearing or reading all this technical talk I didn't understand, but little by little I kept asking questions, kept reading, kept looking stuff up when I could, challenged everything that didn't make sense to me and the more I learned, the more I realized that most of these people who have the most rigid approach, and even who seem to have the most technical knowledge, don't know how to apply it at all. The simplest temporary solution of all, of course is to do what you actually did - switch to another browser. The problems are only with this update in Firefox. Just keep in mind that it will be fixed because hundreds of users are complaining on these very forums. And no, you shouldn't have to be technically savvy to be able to use your computer in peace. This kind of major malfunction should never have happened, if the update had been tested thoroughly. Now, cor-el is going to say that not everything can be tested for in limited testing stage. That's exactly right. But what's not right is these kinds of major problems. The proof of what I'm saying is right on Adobe's troubleshooting page on this issue. "While we believe this feature is fully tested and reliable....." Hundreds of users screaming about problems caused by this update and Adobe has the gall to say that. Hope I didn't chew your ear off too much, but I just wanted to try to give you a better idea of what's really going on here and why all the confusion.
Modified by CheckMate
@cor-el
I'm more "aware" than you are, cor-el. You think you're teaching me something about multiple cause for different users using different computers, having different haircuts, wearing different clothes? I've said something similar myself, many times. But you've got to use some scientific common sense and judgement. A one cookbook approach to a situation like this is really amateurish. And so is your reference to fixes. Do you really think that disabling the RealPlayer Browser Record Plugin (yes, that's the exact name and spelling) if it does allow a user to see videos again is actually a fix when they now can't download videos?!? I'm not getting into this again - I've already said what I had to say very powerfully and you just don't get it. I can only add that if I ever saw a doctor that approached me medically with the same "checklist" attitude you have and who tried to "fix" a medical problem by creating another one, or who just treated the symptom without finding the root cause and a permanent fix if there is one by sending me to a top specialist if I really needed it,he or she would not be seeing me a second time. Oh, yes, one more thing. I certainly understand that not all issues are necessarily caused by the update. But you're not telling anybody that. You're basically telling people - here, try this, try that, try the other thing because some users have had similar problems with similar causes. When you have a major known issue like this "behaving like a beta" update, they need to be told "We've got a seriously malfunctioning Flash update as a common known cause and it's not going to be fixed until the Developers get up off their behinds and do their jobs in a coordinated way between Adobe, Firefox, and RealPlayer - but let's find the easiest and least painful temporary solution in the meantime. And we can also try to rule out any other unrelated causes. But all of that still requires selective judgement. And, most important, what about the users that don't know what the hell you're talking about with some of these steps like 83Arch and cem07 who says none of the steps work for him (or her) and also wants to know how it's listed as "solved"- they don't get any help from someone with your approach because you don't have anything to offer them except this limited cookbook approach and I notice all the time you never respond to them because you think you've done your job.Well, I've got a big surprise for you. Your job is to help these people, not to say "Here's a list of things you can try, and if nothing works, don't bother me again". If nothing works, cor-el, well, duh! maybe it's a Developer issue after all!!! But in the meantime, you're not even offering them the most obvious and fool proof workarounds like either roll back the update or even switch to another browser temporarily till the Developers fix the problem.
Modified by CheckMate
@ Checkmate. Thank for 'chewing my ear off' :) You did basically answer my question in the sense that Adobe and firefox are aware of the problem and that it is a wide problem enough than indivuals won't have to 'patch/fix' it and they will sort it out. Until then I will use Chrome. Who knows it might force me to learn to like Chorme ;) Especially seeing as my problem is not only with flash video files it is with content and entire websites missing their 'being'. Again - Tx X
@83Arch Hi, again, 83Arch- Great! You got it. And it can't hurt to experiment with Chrome. You might wind up liking it, like you said, but you can always come back to Firefox when this is fixed if you don't. Either way, it's good to have a choice of browsers in case something dumb like this happens! Glad I was able to help.
Modified by CheckMate
You said it - Dumb ;) Lets how Chrome doesn't flame out. I don't think I could handle using IE!
@83Arch
Hi, 83Arch- Yes, I know what you mean about Explorer. I'm still using the earlier Flash update with no problems and letting everyone else waste their time with Firefox's idiotic troubleshooting steps. RealPlayer techs are agreeing with me to roll back to the earlier version but also suggesting exactly what you did - switching to another browser temporarily. How do you like Chrome? You two getting along?
Modified by CheckMate
Couldn´t agree more. I have already: 1. Uninstalled and reinstalled Adobe Flash Player (Plug in and active X). 2. Reset Firefox, and this seems to improve the performance of FF and Flash Player compatibility. Before doing it, all I had to do to get the message that Windows is trying to find a solution for the plug in "lock up"/crash, was to stay in a page that presents Flash Player content (in my case an add in a newspaper page was enough when FF was used to open that page). After the reset, the interval to have a new crash increased drastically. But it happened. I do not have Real Player downloader installed. I did not have to point to the Flash Player content to get the Windows box presenting the "trying to find a solution" message. Note: I am using FF, version 13.0.1, that is presented as having a fix for the Flash Player crashing when closing FF.
. Testing other browsers (IE 9 and Chrome 19 ) did not present the crash problem, or any other for that matter.
Only missing tentative is to disable the Flash Player Protected Mode. I will try it, if no other solution is presented.
Modified by JPinho
Adobe has just release an update to Flash that is supposed to fix the crashing issues. You can find the release notes here:
http://helpx.adobe.com/flash-player/release-note/enduser-release-notes-11_3.html
Anyone interested in trying the fix can get if from the Adobe website. You won't get an auto prompt at this point. If you downgraded to 10.x you won't get the update ever, so please be aware of that.
Make sure you uncheck any other software they might try to bundle with the download if you don't want it on your computer.
http://get.adobe.com/flashplayer/
Please post back on if this works or not. Any feedback would be helpful!