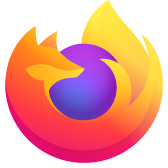 Hi, I have the newest update of Fire Fox which is 10.0.2. I can't get the Java plugin to download to Firefox.
I am wanting to get Java working on Firefox so I can utilize chat rooms and other programs that use Java, and no it is not Javascript that I am talking about. Every time I go to a site that utilizes Java it tells me that I need to download the Java plugin. When I click on the link it starts to download the Java plugin, but instead of installing the plugin it installs Java for Internet Explorer instead.
Ken
I am wanting to get Java working on Firefox so I can utilize chat rooms and other programs that use Java, and no it is not Javascript that I am talking about. Every time I go to a site that utilizes Java it tells me that I need to download the Java plugin. When I click on the link it starts to download the Java plugin, but instead of installing the plugin it installs Java for Internet Explorer instead. Ken
All Replies (5)
I have already tried to manually download it and followed the instructions from that page. It still downloaded the one for internet Explorer.
I don't understand what it is wanting me to compare the Java Version at. I am going to give you a screen shot of the only thing I see about Java in the Add-ons Manager Tab
Chosen Solution
Try to uninstall and reinstall Java.