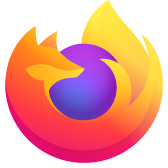 I want to be able to open web pages with user defined characters on display. Currently some sites default to unicode and I do not know how to change this default
Currently some web pages are opened with characteristic encoding - unicode.
I want these pages to be opened (default to) "used defined" character encoding which I have to change under the "tools" banner.
I do not know how to make "user defined" the default position
Currently some web pages are opened with characteristic encoding - unicode. I want these pages to be opened (default to) "used defined" character encoding which I have to change under the "tools" banner. I do not know how to make "user defined" the default position