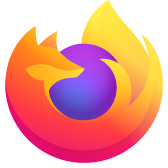 seeing � etc despite having View--Character encoding as unicode and auto-detect universal
On viewing some web pages see characters such as �, ?,  (for example). But View-Character Encoding is set at Unicode (UTF-8) or Western (ISO8859-1) and Tools-Options-Content-Fonts-Advanced Encoding set with either of those
On viewing some web pages see characters such as �, ,  (for example). But View-Character Encoding is set at Unicode (UTF-8) or Western (ISO8859-1) and Tools-Options-Content-Fonts-Advanced Encoding set with either of those
All Replies (4)
Can you post a link to a page where you see that happen?
Such errors are sometimes in the page source as the result of pasting content from one encoding to another encoding and in that case there is nothing that you can do.
I've got the same thing happening. About 90% of the time, it's an apostrophe (') showing incorrectly, and the rest, it's an ampersand (&).
Do you see all the punctuation here?
Does it help if you disable website fonts and try a few different default fonts?
Tools > Options > Content : Fonts & Colors > Advanced