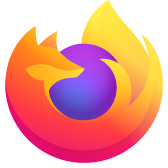 Why does Firefox not recognize a localhost development server, IE: http://localhost:4366 gives this message: application/vnd.wap.xhtml+xml and wants to know what to do with it
Development IDE: Visual Studio 2010
Development IDE: Visual Studio 2010
All Replies (8)
Hi, you are possibly trying to open a WAP page in Firefox. To enable this, please install the extension here , it should enable support for application/vnd.wap.xhtml+xml Hope this helps Ricardo M.
nope...
not a WAP page just a default.aspx page
It's just a regular website.
Nevertheless, the content-type specified requires this addon here to be opened and possibly the addon I pointed before, because Firefox can't open it. I'm not sure why your server would declare such a type of webpage, but troubleshooting Visual Studio 2010 servers isn't something I can do :P I'm sorry, I still hope you can render this page properly to access your work. Hope this helps.
Modified by Ricmacas
this link didn't work either:
Modified by drdexter33
When I point FF to http://localhost:4366/default.aspx, i get this error:
Then it downloads default.aspx in the download manager...
crazy