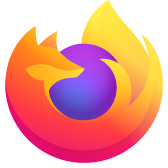 Firefox never loads any website, just shows "done"
Hi. After using firefox for a while it just stops loading any new site or page. It indicates it's loading a page then just stops saying "done" in the status bar. The only way to fix it is to reboot the pc. Found this link but it happens for any website for us. http://support.mozilla.com/en-US/kb/Firefox+never+finishes+loading+certain+websites?s=%22Done%22&as=s Has anyone have any ideas? We have a Toshiba Satellite laptop, could it be this? Many thanks, Gav
Modified by yarders101
All Replies (1)
PS, have searched the registry for "MS Juan" but nothing found.