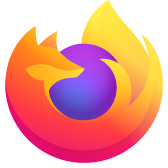 Why does Firefox crash when it's memory use gets above 1GB?
Firefox either slows down or crashes when its memory footprint gets above 1GB. This is on a 64bit Windows 7 machine with quad core AMD and 8GB of RAM. == Crash ID(s) == http://crash-stats.mozilla.com/report/index/bp-ce23f13d-4591-4b1d-a501-4ab9f2100524
All Replies (2)
@ cor-el
All the answer seem to dodge tackling the problem.
The solution is to not leave the program running so long, close it down and restore the tabs when you use it again.
Thats a great solution Mozilla!
/sarcasm