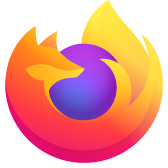 Firefox search suggestions won't turn off
Dear all, I have unchecked all the boxes in "Settings/Search/Search Suggestions" and disabled history for the search engine and yet Firefox still displays search suggestions in the address bar. They even have a small header called "Firefox Suggest". How can I turn this off? Thanks for your help, Markus
Windows 11 Home 22H2 FF 118.0.1 (64-bit)
Default search engine is Google
Dear all, I have unchecked all the boxes in "Settings/Search/Search Suggestions" and disabled history for the search engine and yet Firefox still displays search suggestions in the address bar. They even have a small header called "Firefox Suggest". How can I turn this off? Thanks for your help, Markus Windows 11 Home 22H2 FF 118.0.1 (64-bit) Default search engine is Google
Chosen solution
Dear zeroknight,
I just found out that the Address Bar options are not displayed in my Settings/Privacy & Security tab. I had to refresh Firefox and now they are there. Very strange indeed. However, unchecking Bookmarks solved the problem. Thanks for your help, the issue is now resolved! Best, Markus
Read this answer in context
👍 0
All Replies (2)
"Firefox suggest" items are not suggestions provided by the default search engine.
Disable everything in Privacy & Security > Address Bar.
Chosen Solution
Dear zeroknight,
I just found out that the Address Bar options are not displayed in my Settings/Privacy & Security tab. I had to refresh Firefox and now they are there. Very strange indeed. However, unchecking Bookmarks solved the problem. Thanks for your help, the issue is now resolved! Best, Markus