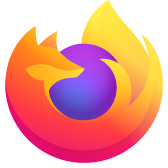 Problem with showing PDF from local disk
I have a problem with PDF showing. If I take PDF generated by the lilypond and I open it from link like https://gitlab.com/lilypond/lilypond/uploads/f51162c65d5194db6dd3b4fb86fa4e42/bug.pdf, PDF looks well. If I open same PDF from disk by using link like file:///tmp/bug.pdf , PDF looks different (wrong). Some ledger lines missing. I am running firefox 117.0 (64 bit) for Arch linux.
All Replies (2)
zeroknight said
I can't reproduce this on Ubuntu 23.04. Does it still happen in Troubleshoot Mode?
Thanks for reply.
According to your tip, I did some more experiments. And it looks like the problem disappears after restarting of Firefox to Troubleshoot Mode and I do not see it again after disabling Troubleshoot Mode.
So, it looks like some "ghost bug".