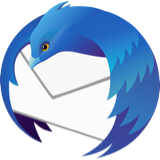 can receive but can not send email (twc.com)
been trying several things to fix my outgoing email. Image below is my latest message received. Spectrum insist it is a problem with thunderbird in that I can send myself a test message via Windows Mail running windows 11. Can also send myself a test message via the spectrum site. HELP
been trying several things to fix my outgoing email. Image below is my latest message received. Spectrum insist it is a problem with thunderbird in that I can send myself a test message via Windows Mail running windows 11. Can also send myself a test message via the spectrum site. HELP
Modified by Wayne Mery
Chosen solution
I booted windows 11 in safe mode with networking. I still get Outgoing server can't be reached message and it times out. I had no problem using Thunderbird on my old computer running windows 10. Even donated. mail.twc.com is the outgoing SMTP server as is the incoming which allows me to receive. Windows Mail is my only option to use now. Its outgoing is mail.twc.com
Read this answer in context
👍 0
All Replies (8)
What is your anti-virus software?
I've been using Norton360 for years
Try to start Windows 10 in safe mode with networking enabled. Does the problem go away?
Windows safe mode disables anti-virus software. This is a troubleshooting step, not a solution.
I've tried disabling Norton but does not solve the problem
Can you confirm you did start Windows in safe mode?
Chosen Solution
I booted windows 11 in safe mode with networking. I still get Outgoing server can't be reached message and it times out. I had no problem using Thunderbird on my old computer running windows 10. Even donated. mail.twc.com is the outgoing SMTP server as is the incoming which allows me to receive. Windows Mail is my only option to use now. Its outgoing is mail.twc.com
Once I changed outgoing server security to NONE, out went my messages. Problem solved. Thanks for all the help. It has been an effort