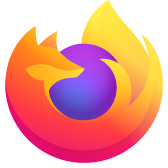 in firefox wifi is not connecting
we have using wifi but from 15 days only in firefox wifi is not connecting
we have using wifi but from 15 days only in firefox wifi is not connecting
All Replies (3)
Windows handles the connection to WiFi, not Firefox. Can you show the issue? I have laptop running Win7. Let me boot it up and get on WiFi, I'll post a full screenshot showing the connection to WiFi and the browser online. What's happening with the other browsers?
Here is a screenshot from my Win7 laptop on WiFi. see screenshot
What security software are you running?