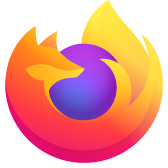 Printing problem
Hello, I hope you can help me. I am trying to print from my email. I use windows 10. two different computers, two different printers, same issue. If I try to print an itinerary or anything that contains an image it does not print the image and only parts of the text. If i do it in chrome or edge it works fine. I am attaching an example with an Strava email. The first two pages are from firefox. the second two are from chrome. Even if I scale down the size in firefox, the image of the map does not appear. I print from the small icon to print within the mail, as it should be done. I tried most of what i know, and this is a firefox issue. Can you please help? many thanks and regards jean
Hello, I hope you can help me. I am trying to print from my email. I use windows 10. two different computers, two different printers, same issue. If I try to print an itinerary or anything that contains an image it does not print the image and only parts of the text. If i do it in chrome or edge it works fine. I am attaching an example with an Strava email. The first two pages are from firefox. the second two are from chrome. Even if I scale down the size in firefox, the image of the map does not appear. I print from the small icon to print within the mail, as it should be done. I tried most of what i know, and this is a firefox issue. Can you please help? many thanks and regards jean
All Replies (2)
Hi Jean, it is interesting that the part of the image that continues on the second page looks normal. This makes me think Firefox is a bit confused about the page content on the first page for some reason. I have seen print bugs in the past where a number of blank pages would appear in a printout, and I can't recall that there is a quick workaround for that.
By the way, does it work any better if you change the "Destination" from your actual printer to "Save to PDF"? Sometimes this will generate a different view than what Firefox sends to your printer, other times, it's the same.
Dropa and JSCHER2000, Many thanks for you reply, but nothing worked. Tried in private mode...the same. Tried to save it as pdf and as a web page, and webpage html and nothing. It does this also with orbitz itineraries for example, if you don t use strava. So not yet a solution.