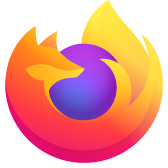 Accidentally saved my checking account info to Firefox
I was paying a bill and at the end there was a pop up from Firefox to save the payment method. I clicked the wrong box and it was saved. I would like to reverse that error. I don't know where to find it to delete my choice. It was my bank account information that I use to pay bills on line. Thanks in advance for your help. Sue Ellen Knutson [email address]
I was paying a bill and at the end there was a pop up from Firefox to save the payment method. I clicked the wrong box and it was saved. I would like to reverse that error. I don't know where to find it to delete my choice. It was my bank account information that I use to pay bills on line. Thanks in advance for your help. Sue Ellen Knutson [email address]
Modified by Paul
All Replies (3)
It was my checking account information, not a credit card. I don't find it listed under credit card autofill. Please advise. Thanks so much.
Is this about login data (username and password) ?
Suggestions in a login drop-down list that have a key icon in front are login suggestions that you need to remove in the Password Manager.
Suggestions in a drop-down list without a key symbol are autocomplete saved form data. Suggestions without a key icon are part of autocomplete saved form data that you should be able to remove by selecting this item with the cursor Down key and pressing Delete (Mac: Shift+Delete).