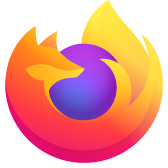 How do I enable Pop Ups?
I'd like directions on how to allow pop Ups.
I'd like directions on how to allow pop Ups.
All Replies (1)
Firefox allows pop-up windows that were initiated by a user action. If you need to let a site show pop-ups whenever it feels like it, you can grant individual permission to that site (method mentioned below). There also is a general on/off setting on the Settings page.
Site Permission
While you are on a page on the site, call up the Page Info dialog using one of these methods:
Ctrl+i (for Mac, Command+i)
(menu bar) Tools > Page Info
click the lock icon in the address bar, on the drop-down click the > button, then at the bottom click "More Information"
When the dialog comes up, click the Permission icon at the top to show that panel.
Scroll down to "Open pop-up windows" and uncheck the "Use default" box, and then select Allow
(This is saved immediately; you can close the dialog now.)
General Pop-up Blocker settings
Please see this article: Pop-up blocker settings, exceptions and troubleshooting
Can you get the site to work the way you want? If not, could you explain the problem in more detail?