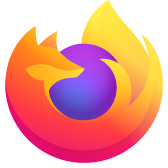 Can't access my gmail.com
I bought a new laptop and installed firefox on it. I tried accessing the gmail.com account but it keeps showing me this page https://support.google.com/accounts/answer/32050?hl=en. I have tried severally but can't access my gmail account.
All Replies (1)
Hi, I assume that gmail.com is the only link that shows that, and you can open everything else fine? Have you tried the link: https://mail.google.com/mail/u/0/#inbox
If all sites fail like that, it could be a dns issue. Please elaborate on the symptoms.