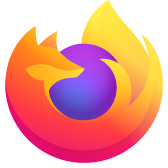 firefox slow
latly my firefox is verry slow when i want to go in to sites it take ages if at all not all the timw while in chrome at the same time take seconds what i can do
latly my firefox is verry slow when i want to go in to sites it take ages if at all not all the timw while in chrome at the same time take seconds what i can do
All Replies (2)
As a test, I opened lexus.jp in Firefox and it took 29 secs, but in chrome it took maybe 5secs. Going to try Firefox again in Safe Mode to make sure add-ons don't affect the time.
Modified by jonzn4SUSE
After clearing the cache and dns, the browser opens the page much faster. see screenshot What troubleshooting steps have you tried? The more info you provide the better we can help.