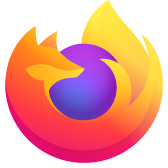 Is it possible to regain deleted bookmarks
Is it possible to regain deleted bookmarks? accidentally deleted 4 days back
Is it possible to regain deleted bookmarks? accidentally deleted 4 days back
All Replies (1)
Firefox keeps backups in the bookmarkbackups folder.
Note that restoring a JSON backup replaces all current bookmarks, so you lose newer bookmarks that aren't in the backup.
The name of an automatically created JSON bookmarks backup in the bookmarkbackups folder includes a total item count (folders and separators included) and an hash value to prevent saving the same backup more than once. You also see this count in the Restore menu drop-down list.
bookmarks-YYYY-MM-DD_<item count>_<hash>.jsonlz4.