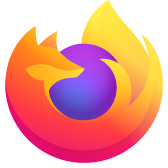 Firefox Internet-Cache
Question: How do I get Firefox to clear the Internet-Cache on exit

Settings
               see images    


Result on exit ??? Internet Cache is NOT cleared
        see images

Question: How do I get Firefox to clear the Internet-Cache on exit Settings see images Result on exit ??? Internet Cache is NOT cleared see images
All Replies (1)
Which program are you using to generate the cache size?
You can check yourself by opening the cache2 folder.
Type or paste
%LOCALAPPDATA%\Mozilla\Firefox\Profiles\
into the Windows search box to launch that folder in Windows Explorer.
The Profiles folder may contain one or more individual profile folders with names that follow a pattern of 8 random characters, then a dot, then a name like default-release.
You can click into each profile and see the size of the cache2 folder.
There are other folders here that Firefox does not consider part of the web content cache, so if your other program is measuring those, that would create a discrepancy.
By the way, the folder containing the cache2 folder is not the main profile folder, it just has temporary files, so you can remove it completely if you like. Just don't remove the main profile folder (the one that has folders like bookmarkbackups and storage).