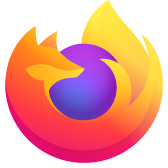 font is too light to see
How do i make the font dark nough to read
How do i make the font dark nough to read
All Replies (6)
The article dealt with style and size of font. I didn't ask for that. I wanted the text to be seen in a DARK color not an invisible color with a different font style. Dark is not a synonom for style. Did you go to public shools and learn nothing except birth control methods and critical race theory. Perhaps you might know someone who went to a Catholic school and knows what "dark" means vs, "font style" and "font size". Catholic schools teach vocabulary
AJandpattij said
The article dealt with style and size of font. I didn't ask for that. I wanted the text to be seen in a DARK color not an invisible color with a different font style. Dark is not a synonom for style. Did you go to public shools and learn nothing except birth control methods and critical race theory. Perhaps you might know someone who went to a Catholic school and knows what "dark" means vs, "font style" and "font size". Catholic schools teach vocabulary
you didn't answer the question about darkness. You answered some other guy's question about font style and size. Answer my question or say microsoft word can't do that and I'll go buy a grown up apple product
This is the support forum for Mozilla Firefox, not Microsoft Word.
What is the address of the website where you are seeing this light font issue?
You could use a bookmarklet or userContent.css to do that. Userscripts may also be available. There is at least one add-on (linked below) but I haven't tried it.