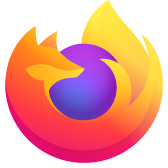 Since I updated Firefox 103.0.2 64 Bit Linux Mint Videos Hanging
Hi Support,
Since my Linux Mint System updated Firefox to 103.0.2 certain websites will not play videos seemingly because Firefox or Adblocker is stopping the website from getting/using cookies for adverts.
Websites like YouTube, https://www.gbnews.uk/watchlive and channle4.com will not play or hang at times. The Youtube videos in question are ones that have adverts switched on as videos with no adverts run fine.
I am using Microsoft Edge as well and it play all the videos with no problems.
I am running the Linux Mint 20.3
Thanks Raymond
Hi Support, Since my Linux Mint System updated Firefox to 103.0.2 certain websites will not play videos seemingly because Firefox or Adblocker is stopping the website from getting/using cookies for adverts. Websites like YouTube, https://www.gbnews.uk/watchlive and channle4.com will not play or hang at times. The Youtube videos in question are ones that have adverts switched on as videos with no adverts run fine. I am using Microsoft Edge as well and it play all the videos with no problems. I am running the Linux Mint 20.3 Thanks Raymond
All Replies (1)