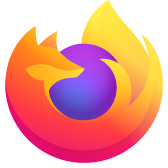 change homepage when opening new tab
hello, i would like to change what page shows up when i open a new tab (to the you.com page), i tried new tab override but then the adress bar on top has the url i opened chose which is very inconvenient
hello, i would like to change what page shows up when i open a new tab (to the you.com page), i tried new tab override but then the adress bar on top has the url i opened chose which is very inconvenient
All Replies (3)
Paul said
Hi This support article should help, with the option to change the new tab page next to the home screen option in the Firefox settings: https://support.mozilla.org/en-US/kb/how-to-set-the-home-page
hello paul, when i click on the new tab setting it only gives me the option for firefox home (the deafult one not the one i chose) and blank page, thanks.
yoav.other said
hello, i would like to change what page shows up when i open a new tab (to the you.com page), i tried new tab override but then the adress bar on top has the url i opened chose which is very inconvenient
In the New Tab Page settings, set the focus on the web page. When you want to enter in the address bar, click on it once and the url will be highlighted. Then, you can type or paste and go.