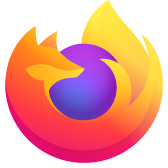 Can't update Firefox 91 to 102
I've just updated my MacBook Pro from El Capitan to Sierra. Firefox has updated from 78 to 91, but not to 102 which I understand is appropriate for Sierra. I'm still on the ESR regime but maybe this is no longer appropriate? Please can you advise how I should proceed? Also I've long been unable to print certain online bank statements and I'm hoping that 102 may cure this. I have to use Safari to work round this issue
I've just updated my MacBook Pro from El Capitan to Sierra. Firefox has updated from 78 to 91, but not to 102 which I understand is appropriate for Sierra. I'm still on the ESR regime but maybe this is no longer appropriate? Please can you advise how I should proceed? Also I've long been unable to print certain online bank statements and I'm hoping that 102 may cure this. I have to use Safari to work round this issue
All Replies (7)
The current ESR is still Firefox 91.11.0. The change from ESR 91 to ESR 102 is still two versions away. If you want to try the 102.1.0 ESR version then you can download it manually via the "Which version would you like?" selector.
Firefox 91.11.0esr and 102.1.0esr.
See also;
I don't understand why I'm on the ESR regime. I have no connection with Texas State - I'm in the UK!
Did you ever updated your OS from Mac OS X 10.9 to 10.12 as that is a possible reason for using 78.15.0 ?
Current releases require Mac OS X 10.12 or newer.
With Mac OS X 10.12 you can use the regular 102.0.1 release, You can drag the 78.15.0 to the trash and install the current 102.0.1 release.
I was previously using Firefox 78 with 10.11 El Capitan. 78 was the latest version I could use. I just upgraded to 10.12 Sierra, but Firefox only upgraded to 91. I don't know how I came to be on ESR. Are you saying I should be able to trash 91 and install 102 instead? Will I keep all my Favourites etc?
Users on OS X 10.9 to 10.11 had been moved to the Firefox 78 ESR version as that was the last version that supported those platforms as you can read in the article.
Since you are now using 10.12 there shouldn't be a problem with using the current Firefox 102 release. Best is to download the current release and drag the current 78 ESR version to the trash and install the Firefox 102.0.1 version you downloaded.
Make that you do not remove your personal data in the profile folder as Firefox 102 should pick the profile without you losing your bookmarks and history and other personal data. In case of issues, see:
DavidMW said
I don't understand why I'm on the ESR regime. I have no connection with Texas State - I'm in the UK!
ESR is short for Extended Support Release. Not sure where you get the Texas from.
Firefox 79.0 and later requires macOS 10.12 or later to run so it automatically served you the Firefox 78 ESR in order to have security/stability updates to be secure at time. The Firefox 78.0 Release would not have been secure in long run as it was made End of Life or EOL with no more updates for security/stability once 79.0 was released.
Firefox 91.13 will be the last update for the older Firefox 91.0 ESR. A version on ESR would not update to a version on Release channel as to why you were updated to 91.0 ESR and not the current Release after you did macOS update.
Note that with OS X 10.11 you are placed on a special mozilla-mac-eol-esr1 update channel (i.e. not on the regular ESR or Release update channel), so the only way to change the update channel to release is installing the release version.