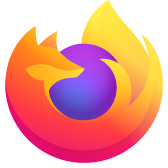 Not Able To Use Google Search Engine Nor Open Google Website SEC_ERROR_UNKNOWN_ISSUER
Whenever I try to open google or search anything, It shows this error and only button to Go Back
Did Not Connect: Potential Security Issue
Firefox detected a potential security threat and did not continue to www.google.com because this website requires a secure connection. What can you do about it?
www.google.com has a security policy called HTTP Strict Transport Security (HSTS), which means that Firefox can only connect to it securely. You can't add an exception to visit this site.
The issue is most likely with the website, and there is nothing you can do to resolve it.
If you are on a corporate network or using anti-virus software, you can reach out to the support teams for assistance. You can also notify the website's administrator about the problem.
Someone could be trying to impersonate the site and you should not continue.
Websites prove their identity via certificates. Firefox does not trust www.google.com because its certificate issuer is unknown, the certificate is self-signed, or the server is not sending the correct intermediate certificates.
Error code: SEC_ERROR_UNKNOWN_ISSUER
Whenever I try to open google or search anything, It shows this error and only button to Go Back Did Not Connect: Potential Security Issue Firefox detected a potential security threat and did not continue to www.google.com because this website requires a secure connection. What can you do about it? www.google.com has a security policy called HTTP Strict Transport Security (HSTS), which means that Firefox can only connect to it securely. You can't add an exception to visit this site. The issue is most likely with the website, and there is nothing you can do to resolve it. If you are on a corporate network or using anti-virus software, you can reach out to the support teams for assistance. You can also notify the website's administrator about the problem. Someone could be trying to impersonate the site and you should not continue. Websites prove their identity via certificates. Firefox does not trust www.google.com because its certificate issuer is unknown, the certificate is self-signed, or the server is not sending the correct intermediate certificates. Error code: SEC_ERROR_UNKNOWN_ISSUER
All Replies (1)