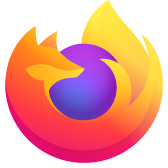 Clipboard
Firefox will not allow me to copy to the clipboard
Firefox will not allow me to copy to the clipboard
All Replies (2)
What happens if you try to use the clipboard ? Is this only with copy or with paste as well ?
Try to use keyboard shortcuts in case the buttons on the webpage or other methods aren't working.
Copy: Ctrl+C or Ctrl+Insert (Mac: Command+C)
Paste: Ctrl+V or Shift+Insert (Mac: Command+V)
Cut: Ctrl+X or Shift+Delete (Mac: Command+X)
I'm having this problem too. I have no trouble pasting into Firefox - I just cannot copy from Firefox (whether through keyboard shortcuts, context menu or main menu. I noticed the problem when trying to copy from the address bar, but I also have not been able to copy from any web page that I've tried. I did verify that I can do this from other browsers.
I have tried the following:
Restart
Refresh
Reinstall