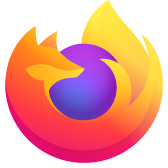 i need to update fiefox but the page does not give me menu selections
I need to update firefox. but the page does not give me menu buttons to select
I need to update firefox. but the page does not give me menu buttons to select
All Replies (1)
Hello mfwinkler9,
You are unable to update Firefox to the latest version (v100) as your operating system (Windows XP) is no longer supported by Firefox. The version you are currently using now (v52.9) is the last supported release for Windows XP.
Please refer to this Knowledge Base article for further information: Firefox has ended support for Windows XP and Vista
Hopefully this answer managed to help you. If it did, kindly mark this answer as the solution(solved)!