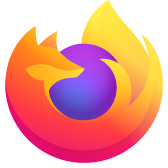 YouTube TV
YouTube TV doesn't work. Streaming won't load. the app opens but it won't play. It will play on Safari on the same computer - Macbook air (M1, 2020)
YouTube TV doesn't work. Streaming won't load. the app opens but it won't play. It will play on Safari on the same computer - Macbook air (M1, 2020)
All Replies (7)
Are we referring to the Youtube apps or youtube website on FireFox?
YouTube TV website... I access the website via Firefox... it appears... I can make first level decisions like this TV show at this time... but then the selected show won't stream... I've tried DVR selections as well as live selections... neither work
Are you logged into your account when this happens? Are there any other ad blocker installed on the Browser. Screenshot of the error but blacking out personal and private info before posting so others can see what is happening.
There is no need for a screen shot. The screen is the YouTube TV screen with a spinning color-changing circle thing spinning which indicates that it's not going to load the video. I'll check for ad blockers in Firefox
Screenshot gives others to see if they can recreate the issue at hand if that is login or Browser caused. I am not asking to see personal info but know what is happening to figure where the issue is occurring at.
Modified by Dropa
seeing the screen shot won't help anyone "recreate" the spinning color thing. If anyone trying to help tries some firefox configuration in conjunction with Youtube TV and the spinny thing happens then they'll know they may have recreated my problem
Hi
Do you have add-ons installed in Firefox?
What level of enhanced tracking protection do you have set?
Modified by Paul